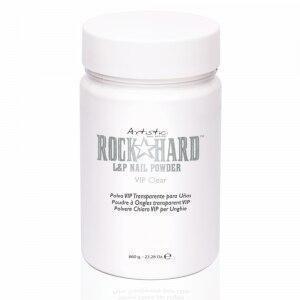 Artistic VIP Rock Hard - Clear 660g
Tax included.
Elevate your nail artistry with the Artistic VIP Rock Hard in Clear, available in a substantial 660g container. This premium clear polymer is a game-changer for professional nail technicians who aim to create stunning, durable nail enhancements.
Key Features:
Rock Hard Durability: Ensures that your nail extensions and overlays are not only beautiful but also incredibly durable.
Crystal Clear Finish: The clear formula provides a flawless, glass-like finish, perfect for showcasing nail art or achieving a chic, minimalist look.
Versatile Use: Ideal for encasing intricate nail designs or sculpting perfectly structured nail extensions.
Multiple Sizes Available: In addition to the generous 660g size, this product is also available in 28g and 105g options, catering to different professional needs and usage rates.
High-Quality Composition: Formulated to maintain clarity and prevent yellowing, ensuring a pristine finish for longer.
Artistic VIP Rock Hard
Clear Nail Polymer
Professional Nail Extensions
Durable Nail Art
Crystal Clear Nail Finish
Nail Technician Supplies
High-Quality Nail Product
Nail Sculpting Polymer
Large Size Nail Polymer
Nail Art Enhancements
Ideal for:
Professional nail technicians seeking a high-quality, clear polymer for creating rock-hard, crystal-clear nail enhancements. Whether for intricate nail art encasements or robust nail extensions, the Artistic VIP Rock Hard in Clear 660g is an essential product for top-tier nail services.
With Artistic VIP Rock Hard, nail professionals can confidently deliver exceptional, long-lasting results to their clients.
Adding product to your cart