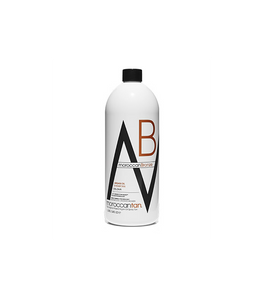 Moroccan Bronze 2-Hour 12% DHA 1 Litre
Tax included.
Moroccan Bronze is a green-based formulation that is enhanced with cosmetic bronzers to create a warm, bronzed hue.

One of the darker solutions within the original collection, this 12% DHA formula is particularly complementary to those with normal to oily skin that are looking to achieve a natural to dark-intense colour. Bronze encompasses a premium blend of natural and organic ingredients that work effortlessly to enhance and improve complexion accomplishing the perfect finish.

Solutions develop darker over time and can be customised and tailored to suit each client. For a medium finish, leave on the skin for 4-5 hours and for a dark result, leave on for 6+ hours.


Key Ingredients
+ Organic Argan Oil works to Nourish + Invigorate
+ Organic Aloe Vera works to Calm + Balance
+ Natural Vitamin E works to Nourish + Repair
+ Pro-Vitamin B5 works to Regenerate + Stabilise
+ Vitamin C works to Build + Protect

Fragrance: Sweet Honey
Size: 1 Litre
Adding product to your cart