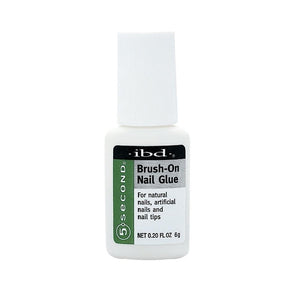 IBD Brush-On Glue 6g
Tax included.
Introducing the ibd Brush-On Glue, a must-have adhesive solution in a convenient 6g bottle, designed for both professional nail technicians and at-home nail enthusiasts. This glue is an essential tool for a variety of nail applications, ensuring a strong, lasting bond.
Key Features:
Easy Brush-On Application: The brush-on design allows for precise, easy, and smooth application, ensuring an even spread of glue.
Versatile Use: Ideal for natural nails, artificial nails, and nail tips, making it a versatile choice for different nail enhancement needs.
Fast Drying: Experience quick setting time, allowing for efficient nail service without long waiting periods.
Durable Bond: Creates a strong bond that ensures the longevity of your nail enhancements.
Moisture-Resistant: More resistant to moisture than other adhesives, making it a reliable choice in various conditions.
ibd Brush-On Glue
Nail Adhesive
Easy Application Nail Glue
Fast Drying Nail Glue
Durable Nail Bond
Artificial Nail Glue
Professional Nail Technician Supplies
Moisture-Resistant Nail Glue
Nail Enhancement Adhesive
Strong Bond Nail Glue
Ideal for:
Nail technicians and DIY nail enthusiasts looking for a reliable, easy-to-use adhesive for artificial nails and nail tips. The ibd Brush-On Glue offers a perfect blend of convenience, strength, and durability, making it an excellent choice for various nail applications.
With ibd Brush-On Glue, achieving professional-level nail enhancements at home or in the salon becomes effortlessly achievable.
Adding product to your cart